CTE Adult Courses
Click below to view the latest course catalog of career and technical education courses for adults.
Adult Spring 2019 CTE Brochure
All adult courses are held at:
11262 Garden Grove Blvd.
Garden Grove, CA 92843
For all adult courses, such as English as a Second Language, Citizenship, and GED/High School Diploma Preparation, visit the Adult Education program website.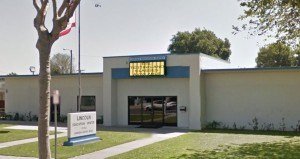 Featured Program: Automotive Careers
Instructor Hoc Nguyen prepares students for high-skill, high-demand careers in the automotive technology field. Each quarter focuses on a different specialty: Engine principles, Diagnosis & Repair, Electrical/Electronics, Performance & Ignition, Fuel & Emissions, and Transmissions, Brakes & Maintenance. His student, Stephanie Tillotson, has just enrolled in her fifth and final 9-week session. This single parent started Mr. Nguyen's classes at LEC, got a job at Auto Zone, and has since received promotions at every level. She is now in line for a big promotion when she finishes this last class.
In fall 2019, the program is transitioning to a partnership with Santa Ana College that will offer students the same convenience of our community-centered location but with a direct connection to a robust post-secondary pathway that includes certificated and degree programs as well as links to regional employers such as Honda, Lexus, Subaru, and Kia.